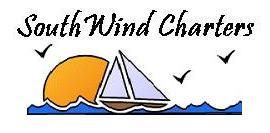 Local Information
The history of west Florida is a long one, dating back hundreds of years. Men such as Hernando de Soto and Ponce de Leon walked where we now do.

During the 17th Century, Spain sent many treasure ships from Havana through the Straits of Florida, near present-day Key West. Many of these ships never reached their destination. Hidden beneath the sea are sharp, spiny coral reefs, the weather can turn from sunshine and calm breezes to a angry, howling gale in hours, and in addition to nature making the Straits treacherous, many pirates made the area their preferred hunting grounds. After their raids, they sailed north along the west coast of Florida, finding shelter and safe haven in the many inlets and protected natural harbors. Anclote Key derives its name from the excellent natural harbor found on its leeward side. 'el anclaje' is Spanish for 'anchorage'.

The city of Tarpon Springs dates back over a century. Greek immigrants came to harvest the natural sponges that grow in the warm Gulf waters and the city thrived, soon becoming the largest source of natural sponges in the world. Today, the shrimper fleet is also an important part of the local community. Both shrimpers and spongers dock their boats on both sides of the inner harbor, including the world famous Sponge Docks. A great place to stop after your cruise for a snack or some souvenirs. After a short walk down Dodecanese Blvd, the sights, sounds and smells will make you feel like you are in Greece.

All you need to bring to enjoy any of our sightseeing cruises is a sunglasses, cap, soft soled shoes (preferably soles that are light colored), sun screen, something to drink (water, soft drinks or beer) plus your camera. If you're going ashore to see the lighthouse or camp out on the island, we strongly recommend that you wear beach shoes.

Our local professional sports teams reflect our area's storied history and the awesome power & beauty of nature here in Florida.

The Tampa Bay Buccaneers won the Super Bowl in 2003, beating the Oakland Raiders for the NFL championship. It was a clash of their modern day namesakes, but a mere 200 or so years ago, real pirates, with real guns and real booty, sailed these waters. The shallow protected waters on the leeward side of the barrier islands that run from Tarpon Springs south to Naples, provided safe haven from the weather and the authorities. The name Anclote comes from the Spanish name for the area, Capo de Ancla, which means Cape of the Kedge Anchor. Spanish ships anchored in the calm, shallow waters on the leeside of the key using a technique called kedging.

The Tampa Bay Lightning won the NHL's Stanley Cup in 2004, beating the Calgary Flames in 7 games, and giving the league a "meteorology" lesson. Lightning is one of the most powerful forces in nature and the Tampa Bay area is the lightning capital of the western hemisphere, with over 100 thunderstorm days per year, and as many as 50,000 lightning strikes in a month.

The Tampa Bay Rays won MLB's American League pennant in 2008. Floridians live on a peninsula, surrounded by the sea and it many wonders. The Rays are named after the graceful creatures which share the shallow gulf waters near the beaches with us. Normally a docile creature, using its long tail, a ray can leave quite a sting if they're stepped on or disturbed. (Ask the Red Sox!)

Climate and Weather

Tampa Bay experiences a tropical climate with warm, wet weather during the summer months and cooler, dry conditions
during winter. Summer thunderstorms are legendary, as is the sunshine, with gulf breezes keeping it comfortable at 90F (32C).
Temperatures remain pleasant during the winter months, hovering around 65F (18C).

Tarpon Springs, Florida
Jan
Feb
Mar
Apr
May
Jun
Jul
Aug
Sep
Oct
Nov
Dec
High Temps (°F)
70
71
76
82
87
89
90
90
89
84
77
72
Low Temps (°F)
50
51
56
61
67
73
74
74
73
65
57
52
Rainfall (inches)
2.1
2.9
3.5
1.7
3.0
5.6
7.4
7.7
6.3
2.4
1.8
2.1
Gulf Water Temps (°F)
62
64
68
74
80
84
86
86
84
78
70
64
High Temps (°C)
21
22
25
28
31
32
32
32
32
29
25
22
Low Temp (°C)
10
11
14
16
20
23
24
24
23
19
14
11
Rainfall (mm)
54
72
90
44
76
143
189
196
160
60
46
54
Gulf Water Temps (°C)
16
17
20
23
26
28
30
30
28
25
21
17

SouthWind Charter Service - Copyright © 1997 - 2012 All Rights Reserved